Who We Are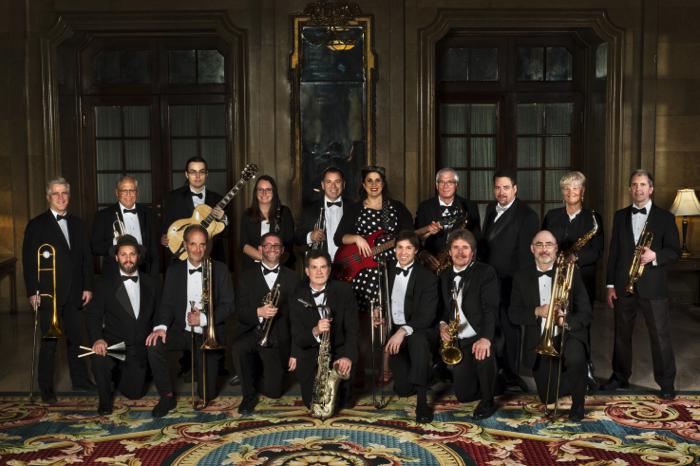 Photo by Jennifer Hladkowicz
The current version of this big band ensemble played it's first engagement at The Museum of Civilization for the Carleton University Charity Ball in February 2007.
During the previous four summers most of the musicians had been convening at the famous Fentiman Street Party, where Stan would arrive with the music folders and count us in. The roots of the band go deeper than this though. Many played with Stan in the National Capital Concert Band and some had even performed under his baton at Glebe where he kept us on a long leash playing around town in the seventies.
As The Capital Swing Band we have raised money for the Cathedral of the North in Iqaluit and entertained the Ottawa East community at the Main Event. We Spring into action at Riverside United and Fall into whatever they are up to next at the Firehall in Old Ottawa South. We've played under The New Moon at the New Edinburgh Boathouse and for Strawberry Socials at Dominion Chalmers Church which is our practice home and Mothership.
Stan was fond of naming the band for whatever gig we were playing at the time. However, the front of the music folder (albeit somewhat faded by time and mileage) always said The Stanley Clark Orchestra. During a recent period of ill health Stan handed the reins (as was traditional when he couldn't be three places at once) to a member of the sax section.
Our Lead Tenor saxophonist, Norm MacNeil, became the new leader of the band and after Stan's passing in April of 2011 it was decided that as a tribute to all that he had laid down we would put the name of Stan Clark back up front and centre. Where he always belongs and where we look to him still. The beat and the show goes on.